Excerpts from a sermon by Apostle Karon Williams
All scripture references are from the King James Bible text
There are certain vital organs in our physical bodies that we cannot live without. If there is a severe injury or loss of any one of the vital organs, we will die as a matter of fact.
HOW ARE YOUR SPIRITUAL VITAL SIGNS?
You are to love the Lord with every aspect of your being. What are your findings? Are you alive in the Spirit or are you involved in death by doing the works of the flesh? (Leviticus 18:5) "Ye shall therefore keep my statues, and my judgments; which if a man do he shall live in them: I am the Lord." This passage of scripture and the entire chapter of Leviticus 18, very pointedly speaks to God's people about the lusts of the flesh and which kind of sexual relationships are unlawful marriages.
HOW ARE YOUR VITAL SIGNS IN YOUR MORAL VALUES?
God's people live by a standard- the standard of holiness. The world condones that any kind of behavior is alright; however, God's people know that promiscuity is not the way. . . The church has to address these issues and uphold the standard of the Lord. Adultery, fornication, incest, rape, and homosexuality should not once be named among us who are following the standard of holiness. Read Leviticus chapter 18 thoroughly. One can also conclude why God's people cannot partake of reading materials or forms of entertainment which are pornographic in nature. Read (Deut. 8:3)
HOW ARE YOUR SPIRITUAL VITAL SIGNS?
Are you eating the Word? How is your heart? "The humble shall see this and be glad: and your heart shall live that seek God." (Psalm 69:32) Read (Isaiah 55:3) "Incline your ear." Hearing the Word of God is vitally important! After hearing the Word, you must choose to live for the Lord and permit Him to do His work of salvation in your spirit.
HOW IS THE VITAL SIGN OF YOUR LOVE?
Jesus has to be number one in your life. Having Him be second place in your life will never do! Remember if you truly love the Lord, you will keep His Word!
HOW ARE YOUR VITAL SIGNS?
Are you alive in the Spirit? "Be filled with Spirit." Read (Ephesians 5:18). LIVE, LIVE FOR JESUS!

__________________________________________________________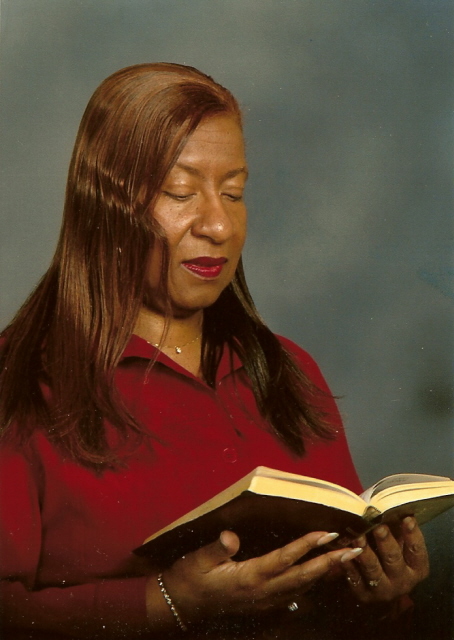 The Bible reveals the mind of God, the state of man, the way of salvation, the doom of sinners, and the happiness of believers. Its doctrines are holy, its precepts binding, its histories are true, its decisions are immutable. Read it to be wise, believe it to be safe, and practice it to be holy. It contains light to direct you, food to support you, and comfort to cheer you.

It is the traveler's map, the pilgrim's staff, the pilot's compass, the soldier's sword, and the Christian's character. Here, Heaven is opened and the gates of hell disclosed. Christ is its grand subject, our good is its design, the glory of God its end.

It should fill your memory, rule your heart, and guide the feet. Read it slowly, frequently, and prayerfully. It is given in life, will be opened in the judgment, and will be remembered forever. It involves the highest responsibility, will reward the greatest labor, and will condemn all those who trifle with its sacred contents. Owned, it is riches; studied, it is wisdom; trusted, it is salvation; loved, it is character; and obeyed, it is power!
- author unknown